17th August 2016, Low Newton dunes, 10am
As the beach got busier me and June took our PhotoWalk up into the dunes.
Intertwined with each other the ever-present ferns and the non-native montbresia make a natural flower arrangement of dark greens and vivid orange. Overlooked and hidden at the side of a well trodden path, the flowers bear the colours of the rising sun and the ferns reveal a patterned beauty in black and white too.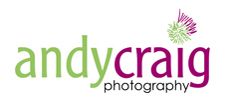 Why not join me for a PhotoTrail or PhotoWalk one morning?
CLICK HERE
to find out more about Northumberland Photo Training courses