2nd August 2016, Beadnell Bay, 6am
Me and Daisy left the car in beautiful early sunshine at High Newton and ran up towards Beadnell. After Long Nanny we came into thick sea fret and the temperature dropped away.
We turned back south and came back into the sun as we splashed through the Long Nanny estuary. To our left, a thick bank of fog, to our right a beautiful clear morning
On we ran down the beach into the warm sun until it was time to stop for a paddle and a few games (jogging isn't proper running in Daisy's mind...she likes to get her paws off the ground!)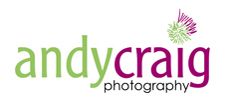 Why not join me for a PhotoTrail or PhotoWalk one morning?
CLICK HERE
to find out more about Northumberland Photo Training courses