25th May 2017, Embleton Bay, 8am
Very quiet on the beach but it was beautifully warm. As we walked along the edge of the sea Daisy was keeping cool in the water so I ventured a toe in too. The water was still freezing cold but very refreshing.
As we walked a cold wind suddenly wafted across the beach carrying the distinct salty tang of the ocean. The cool air was refreshing and Daisy's panting breath was condensing in the cold like a winter's morning.
There's one figure on the beach if you look closely...
25th May 2017, Football Hole, 2pm
It's stayed sunny and warm all day but there's a blissful cool breeze. It's now high tide and the sand is glowing beneath the turquoise water. I remember my Mum loved to see this on the W. coast of Scotland - "just like the Caribbean" she would say though she'd never been there...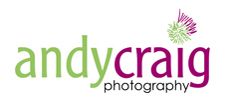 Why not join me for a PhotoTrail or PhotoWalk one morning?
CLICK HERE
to find out more about Northumberland Photo Training courses