3rd May 2017, Embleton Bay, 7:30am
'tis May and after a long dull period it's great to see a bright sunny day. The wild flowers are appearing too.
This is a first for me - It's cuckoo flower or Lady's smock.
and more obviously bluebells
From my perch above Embleton Bay the view is tremendous but it's too big to capture in a single photograph. So I like to zoom in on individual parts of the view. Today it was the sunny sea that caught my eye.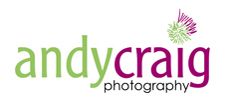 Why not join me for a PhotoTrail or PhotoWalk one morning?
CLICK HERE
to find out more about Northumberland Photo Training courses