29th March 2017, Embleton Bay, 7am
Out a bit earlier but a fair few folk around. I think they'd watched the sunrise which I'd missed by half an hour.
Still lots to see as we walked up the beach. Starting with two views from the same location.
Generally I like to keep moving to find photographs as I walk but this morning yielded two contrasting compositions from the same spot. As my feet slowly sank into the wet sand (another good reason to keep moving) I snatched a couple of shots of the morning sun and the beach before moving on.
Daisy stole my hat which made her very happy.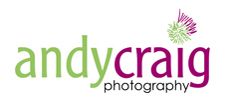 Why not join me for a PhotoTrail or PhotoWalk one morning?
CLICK HERE
to find out more about Northumberland Photo Training courses