21st June 2016, Bamburgh Castle, 9pm
I've been taking photographs a long time. I've watched sunrises and sunsets come and go and they're unpredictable, fickle tricks of nature. They can look like nothing then explode in colour or they can start well and fade into a grey fug.
On the road to Bamburgh the sky was beautiful with rainbow patches of sun dogs in the clouds to the East. On arrival I headed for my pre-planned spot to discover that my alignment was wrong and the sunset was well off to the side of the castle.
I took one quick snap and moved my position but I couldn't get the sunset close enough to the castle for the photograph I wanted to make.
I sat high in the dunes and waited and photographed some other compositions.
This is Lindisfarne Castle
But as I watched as the spectacle fizzled away into grey and this is the same view as above just as the sun set at 21:53.
I was all ready to head home with 10 mins before sunset but I remembered how sunrises are often at their best before the sun comes up so maybe it would be the same for this sunset? Gradually the colour in the sky widened and intensified until it spread to behind the Castle. It reached a bright orange climax before fading gracefully to twilight.
Time to go home.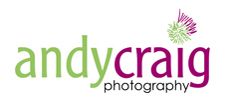 Why not join me for a PhotoTrail or PhotoWalk one morning?
CLICK HERE
to find out more about Northumberland Photo Training courses