23rd June 2016, Bamburgh Castle, 6am
Up early but I knew I was way too late for sunrise.
There were nice wispy clouds and a glorious blue sky so I snapped away happily while Daisy nosed around a new location for her.
Then I found the poppies that I new from recent sunset visits so I spent some time there.
...and eventually forgot all about the castle!
23rd June 2016, Newton Point, 4:30pm
The N Sea looking very caribbean today...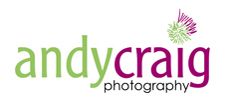 Why not join me for a PhotoTrail or PhotoWalk one morning?
CLICK HERE
to find out more about Northumberland Photo Training courses