19th December 2016, Embleton Bay, 7:30am
An hour before sunrise and the sky was full of colour already but which way to go?
Down by the skaith the colours were double in their reflections. To get the castle reflection I bent down, then kneeled down, then lay flat across the wet sand. All in a good cause.
We headed up the dune to see what we could see and the pre-sunrise light was bright enough to light up the dune grasses.
Back down for a play and a walk along the beach as the sunrise blossomed over our shoulder.
Can you see a crow in the distance? Daisy can...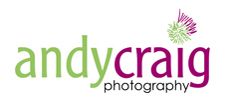 Why not join me for a PhotoTrail or PhotoWalk one morning?
CLICK HERE
to find out more about Northumberland Photo Training courses