27th December 2016, Embleton Bay, 7:30am
Christmas in love
On a beach in Northumberland
Standing on the sand
Waiting for the sunrise that they both hope
They will never forget
They hold hands
They cuddle
They take selfies
But though the dawn sky
Is bright with pastel hues
It is still 30 minutes until sunrise
And I wonder how long they'll last.
The crescent moon, the castle and the reflections were beautiful but required a 4 second exposure to achieve and I don't carry a tripod on my dog-walks! This is the best I could do with the camera balanced on the dog's lead on a tussock. Daisy tried to help by joining in the composition...
27th December 2016, Christon Bank, 3pm
The sun setting behind my favourite row of four ash trees.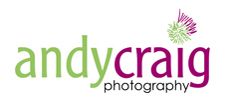 Why not join me for a PhotoTrail or PhotoWalk one morning?
CLICK HERE
to find out more about Northumberland Photo Training courses