1st December 2016, Embleton Bay, 8am
We wandered away up the little hill so the view of the sunrise was from a different angle but still the castle draws the eye...
1st December 2016, Newton Point, 3pm
The sunset hound
2nd December 2016, Dunstanburgh, 8am
Another stupidly early rise. I needed to be out to stretch my legs so on went Daisy's flashing collar and we headed off into the darkness of 6am. We reached the S side of the castle well before sunrise and sat and watched the world through our different eyes. The soft light on the sea, the lights of passing fishing boats and the gentle rolling waves were all I needed to keep me entertained while Daisy's eyes and ears darted about for more exciting sightings.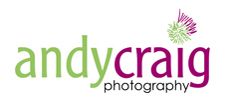 to find out more about Northumberland Photo Training courses