17th Feb 2017, Beadnell Bay, 7am
The pre-dawn light was beautiful and we wandered up to the Long Nanny bridge.
Back down the beach, still before the sunrise.
Curlews - one of my favourite birds. Soon they'll leave the coast for their inland moors to breed. I first heard curlews when I was 3 years old in Leverburgh on Harris and their call is the soundtrack of so many memories from throughout my life.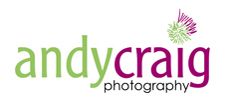 Why not join me for a PhotoTrail or PhotoWalk one morning?
CLICK HERE
to find out more about Northumberland Photo Training courses