16th Feb 2017, Dunstanburgh, 7:45am
Just after sunrise and there are beautiful clouds above the castle.
As we walk a stiff W wind picks up. The car said 8 degC but it feels more like 2degC and even Daisy was pleased to get back to the shelter of the car and home for a 2nd breakfast.
16th Feb 2017, Newton Point, 4pm
Our walk is an hour later than it was in the winter so we still catch the sunset...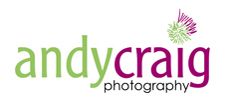 Why not join me for a PhotoTrail or PhotoWalk one morning?
CLICK HERE
to find out more about Northumberland Photo Training courses