6th September 2016, Embleton Bay, 7:30am
After last night's starlit adventures, we were back under the glare of our own star.
I love photographing waves when they are backlit by the morning sun and the clear Northumberland water shines green with wavelight.
Daisy was very patient while I snapped away but she always gets fun and games in the end...
6th September 2016, Newton Point, 7pm
As the sun started to sink toward the horizon, the light was beautiful in every direction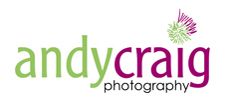 Why not join me for a PhotoTrail or PhotoWalk one morning?
CLICK HERE
to find out more about Northumberland Photo Training courses