17th September 2016, Beadnell Bay, 6:30 am
Just in time to catch the sunrise behind the dunes.
Long Nanny from the bridge
Back down the beach with the morning sun bright on the huge sands. It's spring tides with the full moon and we were here at low tide.
Daisy following my footsteps
We found these tracks of a young seal midway up the beach. It must have been here when the tide was at this point so that must have been in the middle of the night. brightly lit by the full moon though. It obviously wandered around in and out of the waves for a while then flapped back down into the dropping tide and swam off.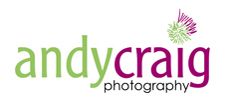 Why not join me for a PhotoTrail or PhotoWalk one morning?
CLICK HERE
to find out more about Northumberland Photo Training courses