26th September 2016, Dunstanburgh Castle, 6:30 am
In my mind 'dawn' is the half hour leading up to 'sunrise'. They are two separate things. Often the colours are best during dawn when the darkness fades and the sky changes every few minutes. Just a few minutes after the sun rises the light very quickly loses its warmth and the blue light of day takes over. Hence the "Golden Hour" is half an hour either side of sunrise not an hour after sunrise.
Here's a sequence showing the colour changes this morning. The last 2 are 15 mins before and 15 mins after sunrise.
Daisy's favourite spot is the 13th tee as she loves to roll and scratch on the square patch of astroturf (no grass is damaged!) and she loves the expansive views over the course and the fields. Same for me (not the scratching obvs - I just like the view)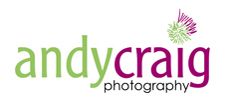 Why not join me for a PhotoTrail or PhotoWalk one morning?
CLICK HERE
to find out more about Northumberland Photo Training courses