5th September 2016, Embleton Bay, 8am
We never tire of this view...
5th September 2016, at home, 9pm
I thought I would have a go at astrophotography. Some of the results I've seen are truly beautiful.
So I went into the garden just after 9pm and the stars were out. I took a few shots trying different exposures and camera settings. It wasn't properly dark yet and there were a few clouds around but I quite liked the effect...
About 9:30pm it was a bit darker and I took one more shot but was surprised at what I saw in the exposure. I thought I was looking at a star exploding but when I asked the astrophotography community on Facebook it turned out to be a satellite Iridium flare. Some satellites have iridium panels and they catch the sun sending a beam of light down onto the earth surface as they pass by. The long exposure means I have captured the flash as an elongated crescendo of luminosity.
5th September 2016, Embleton Bay, 11pm
I was about to go to bed but part of me wanted to go to the beach instead as the sky was so clear.
It was really beautiful under the milky way although I wasn't alone with distant torches of fishermen(?) on the headlands and a few ships rolling by.
I shot quite a few images but framing is an issue when you can't see what you're looking at until after the exposure. Here are my two favourites. This one looking West with the orange lights of Alnwick intruding at the horizon but the milky way looks great.
This one looking East over the sea with a faint green light which is probably very weak aurora as it was active last night and nothing else makes the sky green! This one also show Pleiades nicely in the bottom right corner just above Taurus.
I think I might have to try this again...
:o)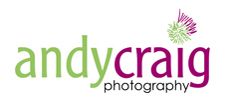 Why not join me for a PhotoTrail or PhotoWalk one morning?
CLICK HERE
to find out more about Northumberland Photo Training courses