20th September 2016, Christon Bank, 6:30am
We had a short walk down to the woods in time for sunrise.
Everyone should get out to see the sunrise now and again. It puts things in perspective.
"Each morning we are born again, what we do today is what matters the most"
Buddha
20th September 2016, Embleton Bay, 8am
Out for a second walk we went to the top of the big dune to look at the lay of the land. It was quite quiet so once everyone was up one end of the Bay we dropped down to the other and had some off-lead fun before we headed back.
20th September 2016, Newton Point, 4pm
Out for a third walk. Northumberland is a place with many beautiful places to sit and wile away the hours...or you can sit at the side of the road in a row of parked cars!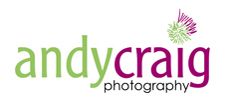 Why not join me for a PhotoTrail or PhotoWalk one morning?
CLICK HERE
to find out more about Northumberland Photo Training courses