1st February 2014, Long Nanny, 4pm
Spring High Tide covers surrounds the tank traps creating a nice fusion of textures (iphone image).
2nd February 2014, Dunstanburgh, 8am
It's that time of year when we see the (non-mystical) alignment of the rising sun and the Lilburn Tower of Dunstanburgh Castle. It's appeared many times on this blog but every time slightly different. I call this effect "New Light Through Old Windows" (The starburst is caused by using a small aperture on the camera)
Meanwhile Daisy dotted around inadvertently posing as usual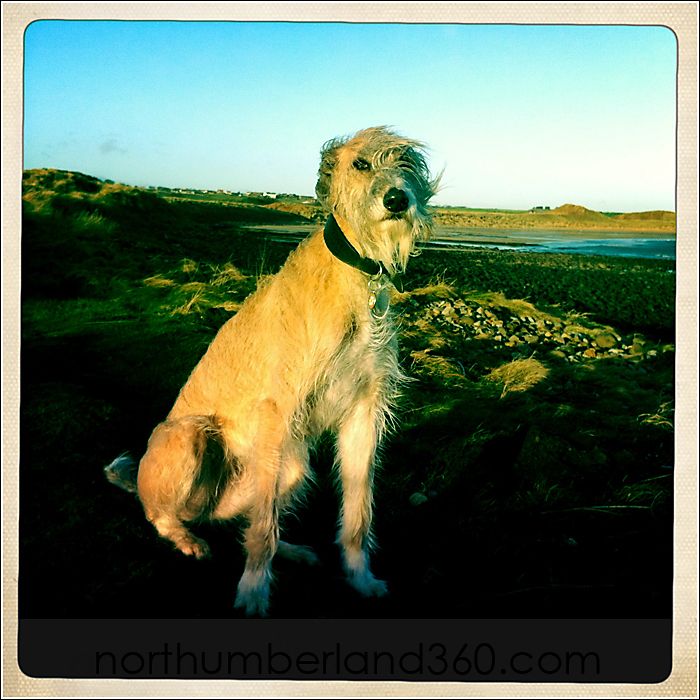 2nd February 2014, Newton Links, 2pm
We walked the length of Beadnell Bay in the chilly sun.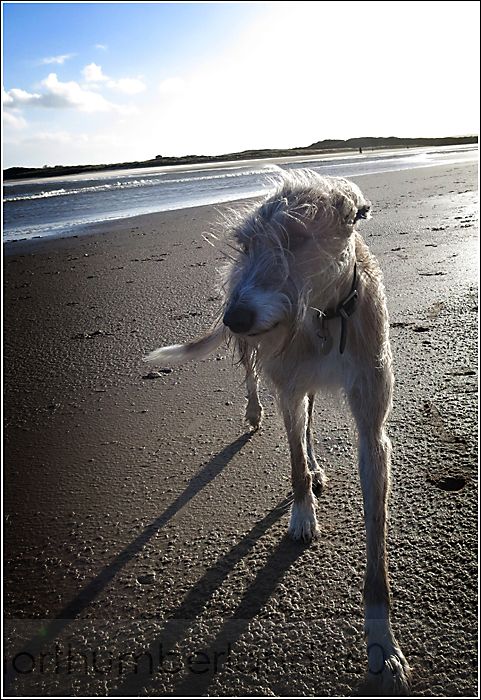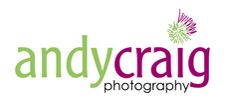 Why not join me for a PhotoTrail one morning? Find out more about Northumberland Photo Training PhotoTrails
HERE
Sign up HERE for my newsletter!