13th January11, Embleton Bay, 8am
Daisy has two sisters that live locally and although we meet Bess quite regularly, and Bess sees Lola all the time, Daisy's not seen Lola since they were 7 weeks. Today for the first time since then, the three were re-united and they had a great run around through the rain and in and out of the sea.
I'd been challenged to take a picture of the three sisters for the cover of our local parish magazine and I think I've got it this morning as long as they didn't want them brushed and neat!...
Not easy conditions to photograph dogs as it was raining, dark and I was using my wee camera but that can give interesting effects.
Bess (with the black ears) flat out.
Lola flat out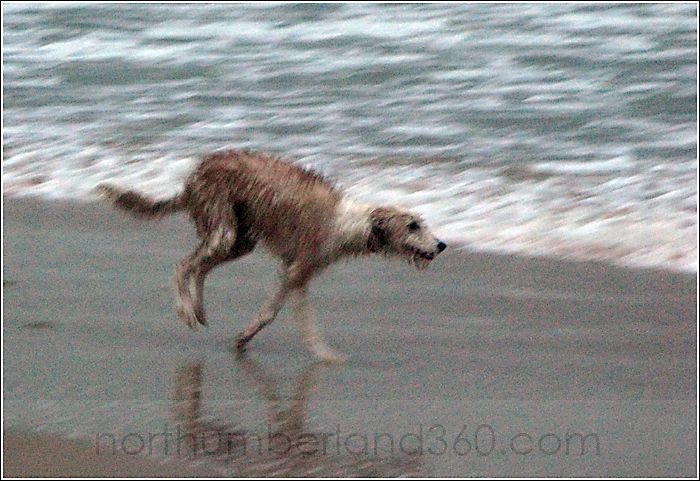 Sisters united in scruffiness - beautiful dogs.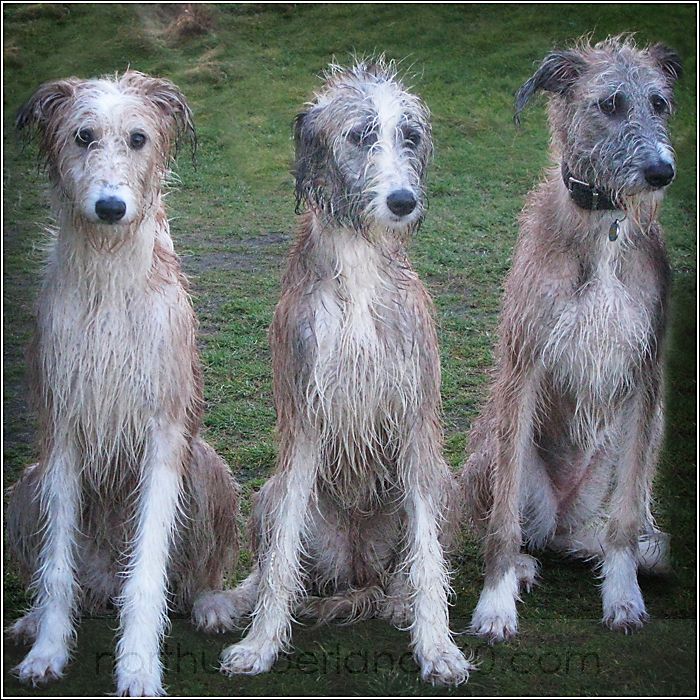 Lola, Bess and Daisy L-R (in case you're not sure)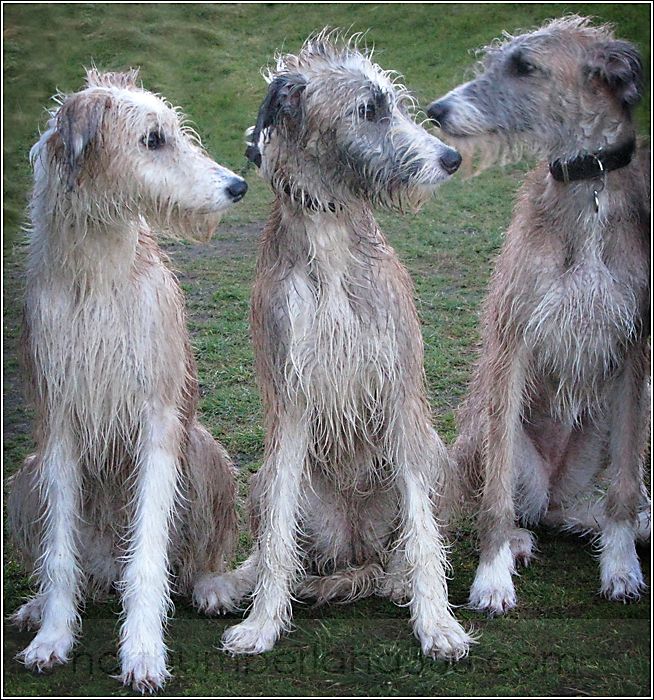 Northumberland Photo Training
- Teaching the Art of Natural Photography
andy craig photography
- Family Portraits and Wedding Photography
one-eyed-hound.com
- Dog Photography ...it's a dog's life