7th January11, Christon Bank, 8am
When I saw the colour developing in the sky I thought we'd head to the beach but the car windows were so frozen that I lost the enthusiasm so, much to Daisy's delight, we went to the woods to look for rabbits.
Interesting clouds dividing the sky in two.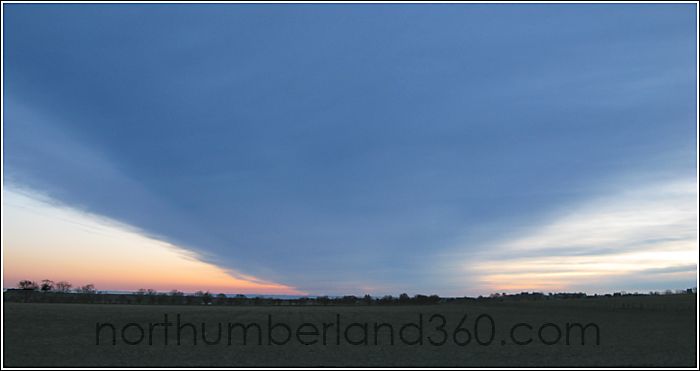 Another in my occasional series of abstracts.
Cheviot and Hedgehope still holding on to their snowy cloaks. They're about a 45 minute drive away but they looked closer this morning...