18th October 2016, Embleton Bay, 7:30am
All change this morning. The waves have gone from the sea and skeins of geese pass overhead writing scribbles through the freezing air heading south down the coast.
18th October 2016, Embleton Bay, 10am
The start, midpoint and end of this morning's 5K run. I'm so glad I stuck at the training from 'couch to 5K' 'cos here I am a stone lighter, fitter than I've been for years and loving the extra chance to get out into the great outdoors. (but no so obsessed that I can't stop for photos!)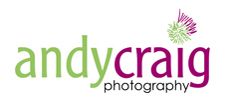 Why not join me for a PhotoTrail or PhotoWalk one morning?
CLICK HERE
to find out more about Northumberland Photo Training courses