27th October 2016, Dunstanburgh, 7:30am
I walked up to the Castle with its silhouette strong against the dawn sky. Behind me the sun was already shining onto the sands of Embleton Bay.
If I'd been further North on Embleton Bay, the sun would have been rising from the middle of the sea (see yesterday's photos). A half a mile South and the new day's sun would have been directly onto the castle walls from the Craster side).
You don't have to move far to completely change the perspective of a view. An understanding, or at least awareness, of this helps the photographer plan their day more effectively.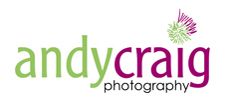 Why not join me for a PhotoTrail or PhotoWalk one morning?
CLICK HERE
to find out more about Northumberland Photo Training courses