21st October 2016
The blog's first post was on this day 8 years ago
1337 posts later and it's still going!
Thanks to my regular blog followers - I'll still be walking and snapping for a few years yet!
Here are some shots from that first post...
21st October 2008, Dunstanburgh Castle, 8am
We were walking up the golf course, Trooper the one-eyed hound with his favourite old football in his gob as usual, and we were blinded by the morning sun. I noticed the shadow of the Castle tower on the golf course so I headed into it to shield my eyes from the glare. When I was in the shadow I noticed paler patches on the grass. These were the from the light streaming through the windows of the tower and with a bit of playing about I was able to get the alignment just right for the photo. This alignment happens in October and around March and is visible now when the clouds permit. There's nothing mystical or deliberate about this alignment. It only happens because Lillburn tower has only got one wall left!
Back down to the beach at Embleton Bay with the sun now well above the tower.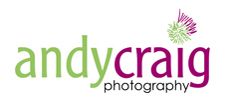 Why not join me for a PhotoTrail or PhotoWalk one morning?
CLICK HERE
to find out more about Northumberland Photo Training courses