13th October 2016, Newton Point, 5pm
The rain stopped just in time for our walk.
14th October 2016, Low Newton, 6pm
Cold and windy and the sea is whipping up with the easterly wind behind it.
The boats are sheltering on the beach so we sheltered in The Ship Inn for a pint.
15th October 2016, Howick, 4pm
Spectacular waves combine with a spring high tide.
A friendly cow.
16th October 2016, Low Newton, 6pm
Breaks in the clouds just after sunrise always give interesting light and we sat and watched from our favourite perch.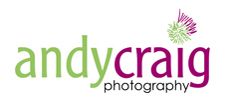 Why not join me for a PhotoTrail or PhotoWalk one morning?
CLICK HERE
to find out more about Northumberland Photo Training courses