22nd June 11, Newton Links, 8am
A fine morning on an empty beach with beautiful clouds around.
This yacht's crew must have been up early. Not much wind on the beach but obviously enough to fill the sails out there.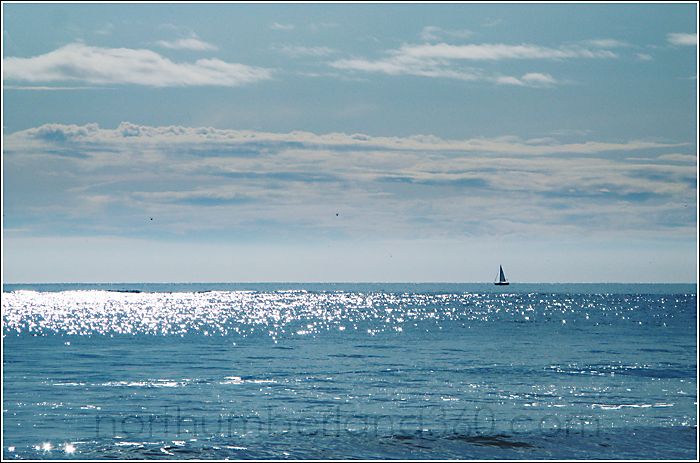 Big clouds like these sometimes make me see a scene in black and white - for b/w to work there has to be big variations in tone, not colour. It's all about shades of grey. Ansel Adams wrote extensively about visualising the tonal range of a finished print while viewing the landscape. Of course he didn't have a 2.5" LCD screen to preview his images so what he achieved was all the more impressive.
First here's a colour shot as there's plenty of blue, golden sand and green grass to give a nice colourful landscape...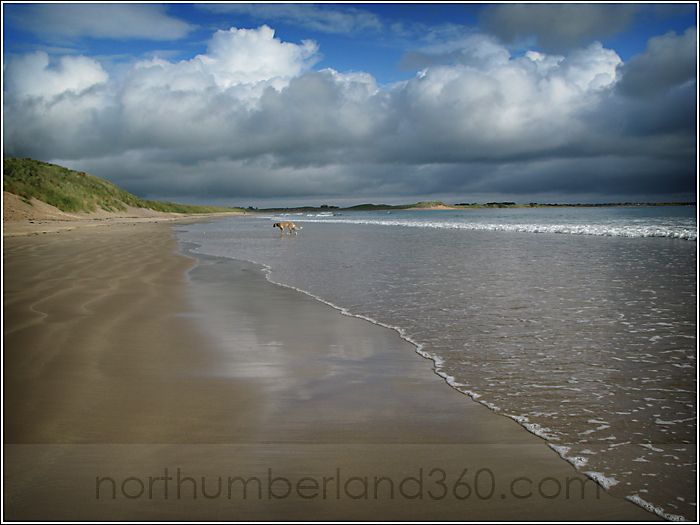 ...no less impressive in black and white though.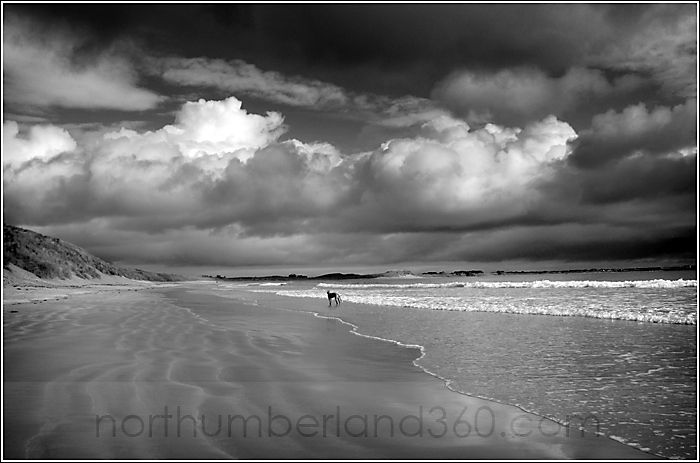 Northumberland Photo Training
- Teaching the Art of Natural Photography
andy craig photography
- Family Portraits and Wedding Photography
one-eyed-hound.com
- Dog Photography ...it's a dog's life