5th June 11, Newton links, 8am
Back from the coast of Orkney to the coast of Northumberland and here's a masked crab. So called because they have what resembles a face on their shell (apparently). This is a female with little claws. They live beneath the sand and breathe through the long antennae.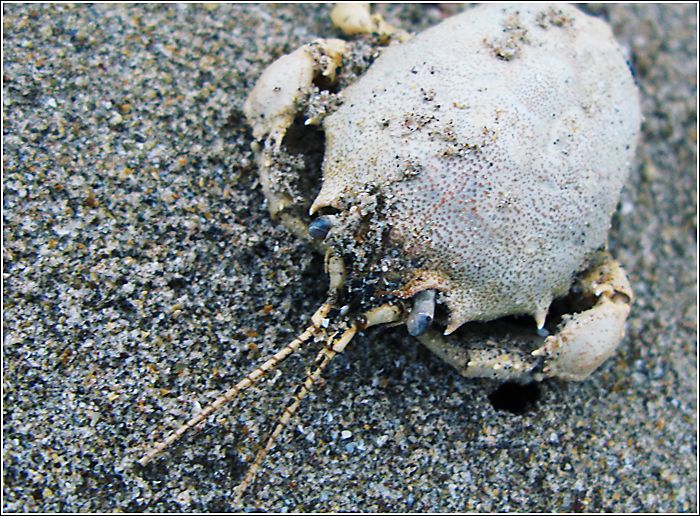 6th June 11, Newton links, 8am
Due to a stuck level crossing we went the long way round to Beadnell today but, being adjacent to caravan sites and the village, the beach was too busy for my tastes so we headed back to familiar, quiet ground.
In the background the Coble that features on here quite regularly is making its way from Seahouses to Embleton Bay for a day's fishing.
Northumberland Photo Training
- Teaching the Art of Natural Photography
andy craig photography
- Family Portraits and Wedding Photography
one-eyed-hound.com
- Dog Photography ...it's a dog's life