5th August 11, Howick Coast, 4pm
After a week in Yorkshire we're back and Daisy has a new present. A buff for dogs - what will they think of next!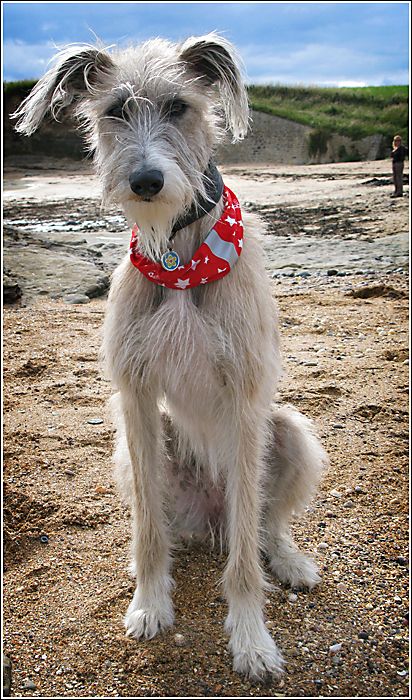 A visitor has created this beautiful artwork on the shore. Consisting of a cairn with arch, two outlying arches and a distant balanced stone.
By the time we left, the balance stone was already overwhelmed by the rising tide. By tonight I think these will all be gone.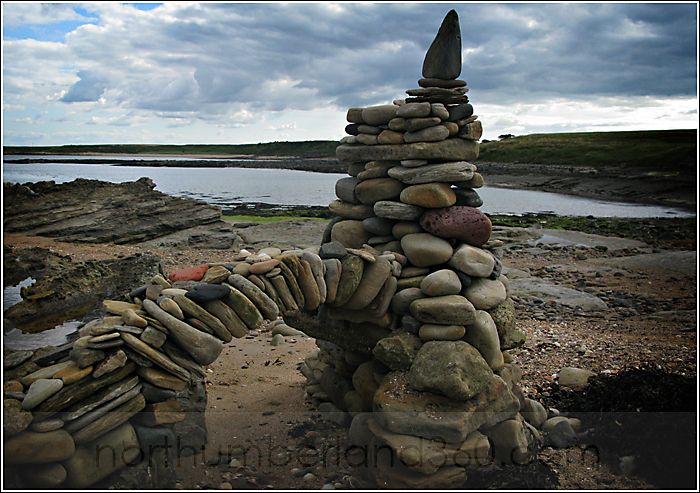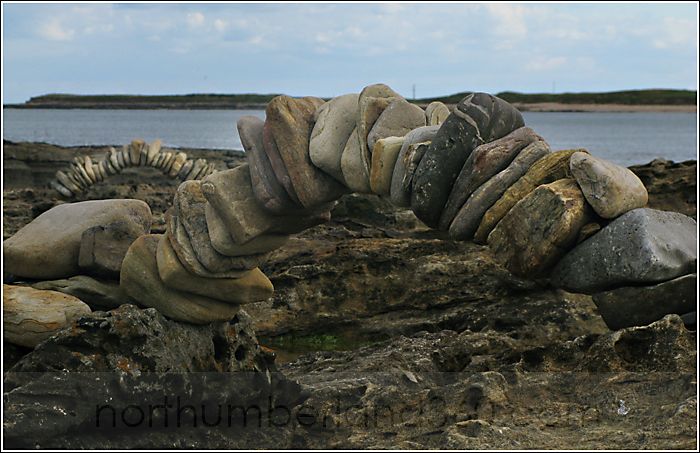 You can see all 3 arches and the balanced stone sticking up just in the water.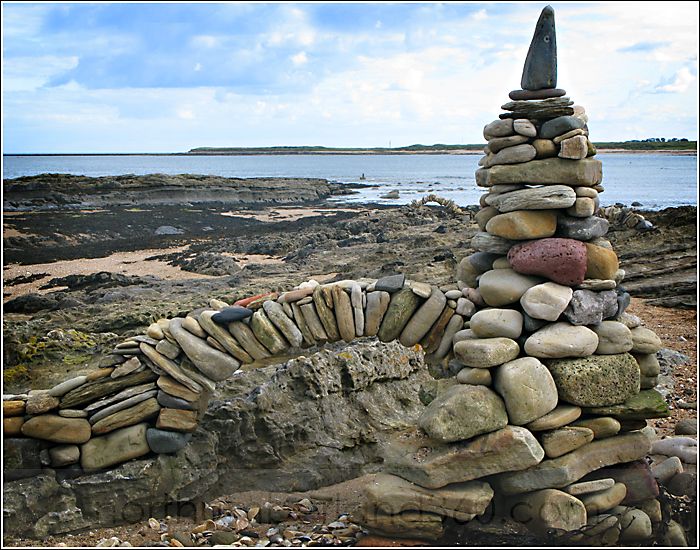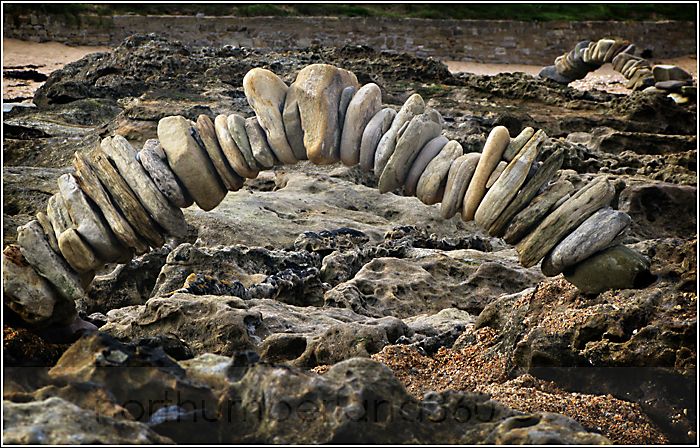 Is this the same mystery artist who created the tower on the
6th August last year
? I suspect so.
Northumberland Photo Training
- Teaching the Art of Natural Photography
andy craig photography
- Family Portraits and Wedding Photography
one-eyed-hound.com
- Dog Photography ...it's a dog's life