28th August10, Embleton Bay, 7:30 am
Daisy's so sociable with other dogs that it's possible to take her to busy beaches. Not that Embleton bay is exactly busy at half past 7. We had 4 decent conversations with other doggy people and were out the house for ages!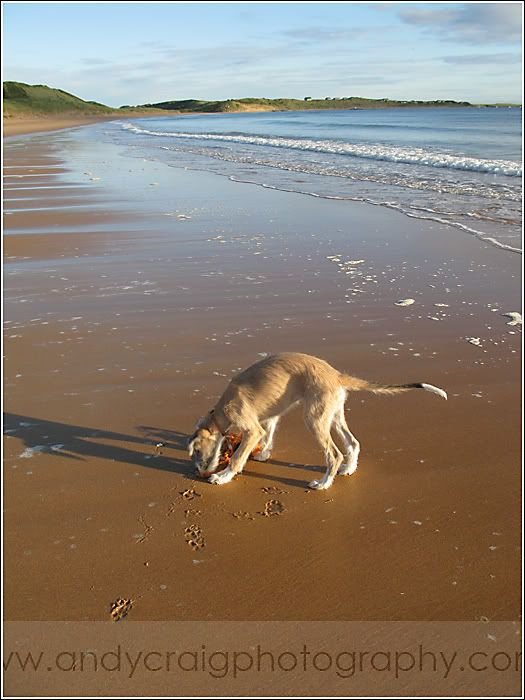 28th August10, Howick Coast 4pm
Fantastic light as stormy clouds whizzed past on the breeze. As ever the light at "the golden hour" as the sun sets makes the Howick sandstone glow with warmth. The clouds show up best in black and white so here are a couple of each.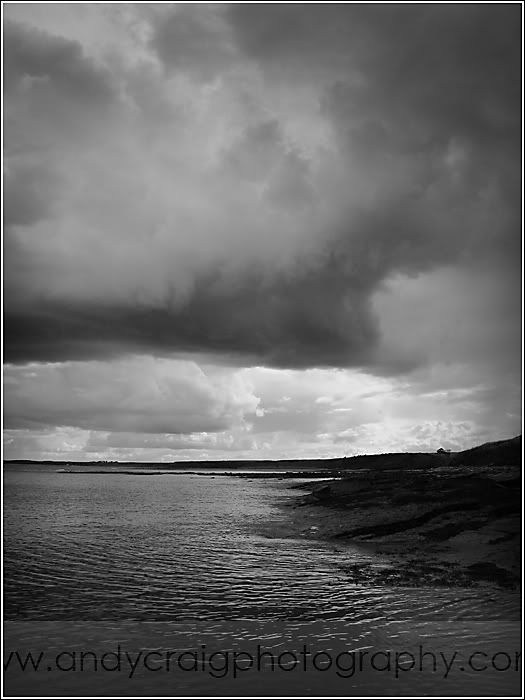 A classic view of Dunstanburgh Castle and the Bathing House in the evening light.