13th April 2017, Embleton Bay, 8am
Watching the world go by...
I'm sitting back home reading an article with quotes from photographers about photography. It's very inspiring.
I think this one goes well with this morning's photograph and sums up what photography means to me.
"I believe photography – like many other things one does in life – is the exact expression of who you are at a given moment. Every time you compose and release the shutter, you give voice to your thoughts and opinions of the world around you."
Paolo Pellegrin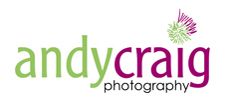 Why not join me for a PhotoTrail or PhotoWalk one morning?
CLICK HERE
to find out more about Northumberland Photo Training courses