3rd February 2017, Dunstanburgh, 8am
It was something of a dull walk up to the castle with the sun rising behind a bank of cloud. We climbed up to the castle fence for a fine view north over Embleton Bay, Newton and up to Beadnell.
As we walked back the sun rose out of the cloud and we were in the right place at the right time for my favourite alignment of sunrise and castle.
This happens twice a year and I took a very similar shot in 2008 which I called "New Light Through Old Windows" It's still one of my all time favourite photographs and is my Northumberland Photo Training logo.
Although the alignment happens regularly, I've not seen this colour of sky since that shot in 2008.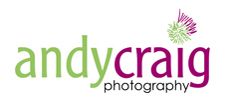 Why not join me for a PhotoTrail or PhotoWalk one morning?
CLICK HERE
to find out more about Northumberland Photo Training courses