15th Feb 2017, Embleton Bay, 7:30am
The sunrise is back and it's about 20 minutes earlier than the last time I saw it.
15th Feb 2017, Football Hole, 10am
A lovely run through spring-like sunshine. This time of year the summer birds start to sing but the winter birds are still hanging around. As I ran north the fields on my left were ringing with skylarks and on the beach to my right a curlew's liquid call wafted over the breeze.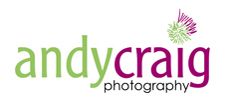 Why not join me for a PhotoTrail or PhotoWalk one morning?
CLICK HERE
to find out more about Northumberland Photo Training courses