25th Feb 2017, Embleton Bay, 7:30am
Up the top of the dunes waiting for the other dogs to move along the beach so we can get a bit of space for a run about.
26th Feb 2017, Dunstanburgh, 7:30am
We're walking towards the sunrise. A chilly biting wind is whipping through Daisy's fur but she seems to love to stand in the wind as it brings her smells from far away.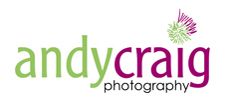 Why not join me for a PhotoTrail or PhotoWalk one morning?
CLICK HERE
to find out more about Northumberland Photo Training courses