14th January 2017, Embleton Bay, 8am
We got to the beach half an hour before sunrise. The pre-dawn light was beautiful on the Skaith. Yesterday's storm tide had flooded right up to the edge of the golf course.
The sand was swept clean and the sea had been up to the dunes and had nibbled at the edge to reveal the tank traps. I've turned this on its side so you can see what I reckon is a caricature of Hitler beneath the swastika.
Daisy and me went up to our perch to watch the world go by and wait for the sunrise
Sunrise was delayed by a bank of cloud at the horizon but eventually the sun appeared above the cloud
The bay was transformed as the sunlight washed across the big breakers rolling into Embleton Bay
14th January 2017, Football Hole, 2pm
We were here early enough to catch the sunlight on the waves although the shadows of the dunes was creeping up.
The waves were bonny from above but intimidating from head on
Daisy was content to head inland towards the setting sun
14th Jan 2017, Christon Bank, 3:30pm
A sunset afternoon run through the woods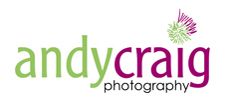 Why not join me for a PhotoTrail or PhotoWalk one morning?
CLICK HERE
to find out more about Northumberland Photo Training courses