Happy New Year!
3rd January 2017, Embleton Bay, 7:30am
Oh well I might as well carry on with more of the same...
As we walked past the Skaith on the way to the beach it was too dark for photos but the clouds looked very promising for later on. We headed up the beach for a run around and a game or two and watched the waves for a while.
Still we got back to the Skaith in time for maximum pre-sunrise colour.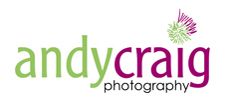 Why not join me for a PhotoTrail or PhotoWalk one morning?
CLICK HERE
to find out more about Northumberland Photo Training courses