9th January 2017, Embleton Bay, 7:30am
A blanket of cloud
No sunrise today for the
Fair-weather walker
9th January 2017, Newton Point, 3pm
Out for a walk on a short afternoon of long shadows. Such beautiful light suggests photographic subjects I would walk past every other day...
The Big Picture was beautiful, the view over the beach was stunning but when I looked closer to take a photograph, the beach was lying in the afternoon shadows of the dunes. Instead my attention was caught by this broken fence catching the last of the light. The freshly broken wood was vibrant in the warm 'golden hour'. A clue to who broke the fence might be the little black cow hairs caught on the wood...
I was taking a picture of Daisy I've taken many times before when she looked up at a passing aeroplane.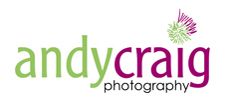 to find out more about Northumberland Photo Training courses