19th July 2016, Embleton Bay, 6:30 am
Sunny beach awaits
A day for shorts and sandals
And toes in the sea
A beautiful morning down on Embleton Bay; already 22C (hot!) at 6:30am. This coble reports for fishing duty every day in his usual spot at the mouth of the burn. It just happens to also be scenically located across the bay from the castle...
19th July 2016, Newton Point, 9pm
It turned into a very hot, busy day. 26C inside and out.
By 9pm it had called down to 19C and was very quiet on the beach. Just me, the dog and a billion sand fleas nibbling my ankles...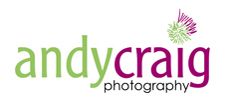 Why not join me for a PhotoTrail or PhotoWalk one morning?
CLICK HERE
to find out more about Northumberland Photo Training courses