3rd July 2016, Low Newton, 8am
An orchid this morning. I don't attempt to identify these as it is notoriously difficult to tell which which species they are. It comes down to the curvature of the lip apparently - and then there are variations in colour and pattern within each species and they can hybridise across species too.. I decided to just enjoy it without the unnecessary human categorisation.
3rd July 2016, Dunstanburgh, 6pm
After a musical day at Berwick where Daisy was surrounded by concrete, it was nice to be back where we belong...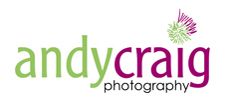 Why not join me for a PhotoTrail or PhotoWalk one morning?
CLICK HERE
to find out more about Northumberland Photo Training courses