23rd July, at home 7am
Up at 7am and she was waiting for me in the hallway.
24th July, Newton Point, 8am
Nice and quiet this morning.
25th July, Newton Point, 5:30pm
A dog, a beach, and a blue, blue sky. She wants to go for a paddle and I can't say I blame her.
28th July, Embleton Bay, 3:30pm
She wanted to come to the beach and wouldn't walk up the path to the point.
So we walked up the beach.
Then she wouldn't come up the steps to go back along the dunes.
So we walked back by the beach too.
Stubborn old hound
29th July, Newton Point, 6pm
I know some people don't like ragwort but Burnett moths do.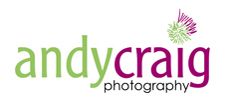 Why not join me for a PhotoTrail or PhotoWalk one morning?
CLICK HERE
to find out more about Northumberland Photo Training courses