18th July 2016, Embleton Bay, 6:30am
Nice and early is the only way to get a quiet beach at this time of year. We chased and dodged and played under interesting skies then we headed home leaving footprints and paw prints for the next person...
18th July 2016, Newton Point, 6pm
Very calm sea, not a breath of air, the clouds reflected on the smooth water.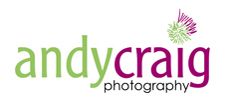 Why not join me for a PhotoTrail or PhotoWalk one morning?
CLICK HERE
to find out more about Northumberland Photo Training courses