22nd May 2016, Beadnell Bay, 6am
That moment when you first see the beach waiting for you...
We wandered up a deserted Beadnell Bay (it was 6am) to the edge of the tern site. Securely on her lead, Daisy sat ears twitching as if hypnotised by the swirling, squawking terns shining in the sun.
It's great to have this on our doorstep - Good Luck for the nesting season to the National Trust team.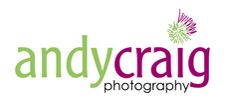 Why not join me for a PhotoTrail or PhotoWalk one morning?
CLICK HERE
to find out more about Northumberland Photo Training courses