21st May 2016, Skaith, 7am
Soft light in the sky after a night of rain.
I've maybe overdone the HDR on these two but it's fun now and again... :o)
21st May 2016, Dunstanburgh Castle shore, 5pm
We sat out of the wind but in the sun (the perfect seat!) watching the kittiwakes fly to and fro. Daisy, less interested, goes off to do her own thing...she enjoys the wind in her fur.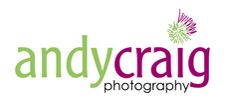 Why not join me for a PhotoTrail or PhotoWalk one morning?
CLICK HERE
to find out more about Northumberland Photo Training courses