18th May 2016, Low Newton, 6am
Finally a bit of rain but it was very refreshing.
This peaceful scene hides the reality: Daisy is standing in the sea to stop me reaching her wit the lead because it's time to go home for breakfast...
19th May 2016, nr Christon Bank, 9am
There is beauty everywhere, even in the humble Dandelion head.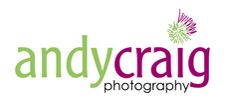 Why not join me for a PhotoTrail or PhotoWalk one morning?
CLICK HERE
to find out more about Northumberland Photo Training courses