1st May 2016, Craster to Dunstanburgh Castle, 5am
I've been meaning to do a sunrise walk from Craster to Dunstanburgh Castle for a long time so I was up at 4:30 and off to Craster - it was easy to find a spot to park! I took my trusty Canon G15 and my Canon 6D.
5am at the harbour and the pre-dawn light was developing. It looked promising for a good sunrise. I wasn't using a tripod so I could cover the ground quickly and although it was virtually dark, at ISO 12,800 I was able to shoot handheld at 1/60 f11.
By now it was clear that the colourful bit of sky was well away from the castle from this angle - I expected the sunrise to be further North at this time of year so this was a surprise. Daisy was kept on the lead and well away from the lambs.
Nonetheless, there were nice photographs to be had down on the shore (ISO 10,000, 1/160, f11)
Daisy waited (fairly) patiently
At last sunrise at 5:23 - not hugely exciting and not on a grand 'sky-filling' scale but made an OK photograph through the G15's telephoto lens.
Then it all got a bit dull as we circumnavigated the castle and failed to find any angles where the small patch of colourful sky could be included in the same frame as the castle towers.
Finally just off the headland there were photographs to find including the sky, the silhouetted headland and the sun on the sea.
And so we returned to Craster - a 6km walk in one-and-a-half hours going from dark to dawn to overcast daylight.
Photography to me is about
finding
the photograph in the landscape - it's not always laid out on a plate. You cannot control nature, you can plan a trip but there are no guarantees.
The trick is to make the best of what nature decides to do and be flexible. Go off and find the angles and compositions that do make nice photographs and, if necessary, ignore the castle!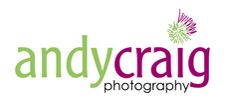 Why not join me for a PhotoTrail or PhotoWalk one morning?
CLICK HERE
to find out more about Northumberland Photo Training courses