21st March11, Embleton Bay, 8am
Lovely warm morning. (Readers in Australia may find this bit funny...) It was 12 degC with hardly a breeze and I was stripped down to only a t-shirt, walking shirt and fleece!
Daisy's new ball-on-a-rope toy doesn't float and she left it in (under) the sea twice today. I can vouch that the sea isn't very warm on the feet yet and Daisy waited until I'd dried my feet and put my shoes back on before repeating the game. Always ready for more fun, she then stole one of my socks and took off round the sand. It was such a nice morning I really didn't mind...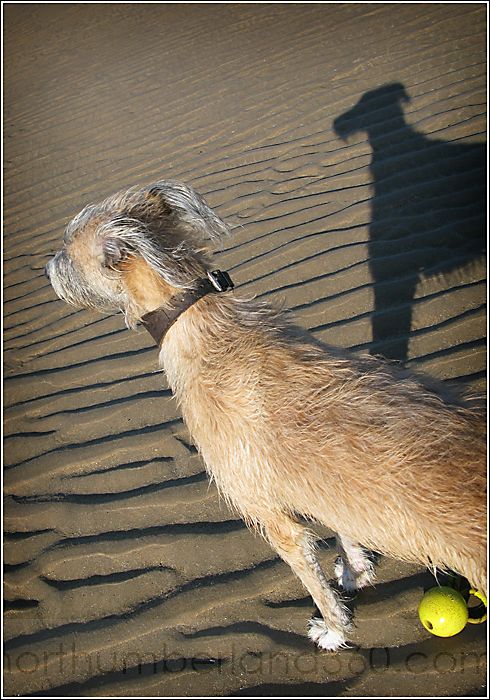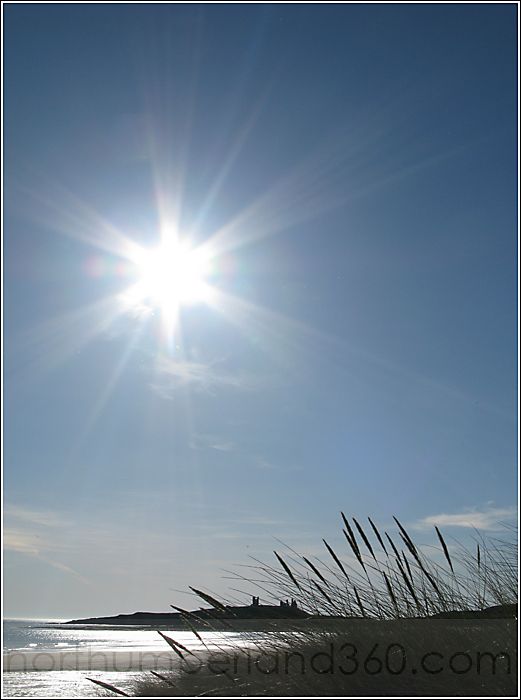 Northumberland Photo Training
- Teaching the Art of Natural Photography
andy craig photography
- Family Portraits and Wedding Photography
one-eyed-hound.com
- Dog Photography ...it's a dog's life