15th April 2014, Embleton Bay, 8am
Even bright blue days get the b&w treatment sometimes.
I just found out that Earldean - one of my few doggy-walking pals and a big Daisy fan died a few weeks ago and I never knew. It was nice to meet her dog Milo this morning and to know he's in good hands. I'll always hear her voice shouting "DAISY!!" like a long lost friend every time she met her.
Earldean featured in the Robson Green programme but they edited out all the interesting stuff; her knowledge of the history and life in Low Newton in times past was sadly ignored. RIP and thanks for your friendship.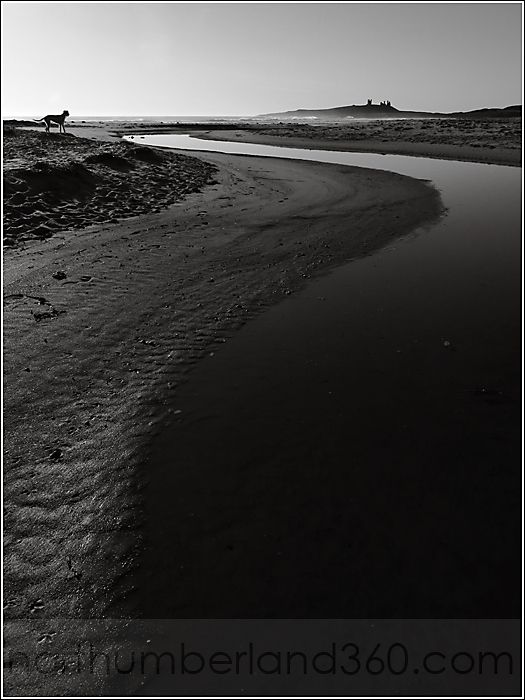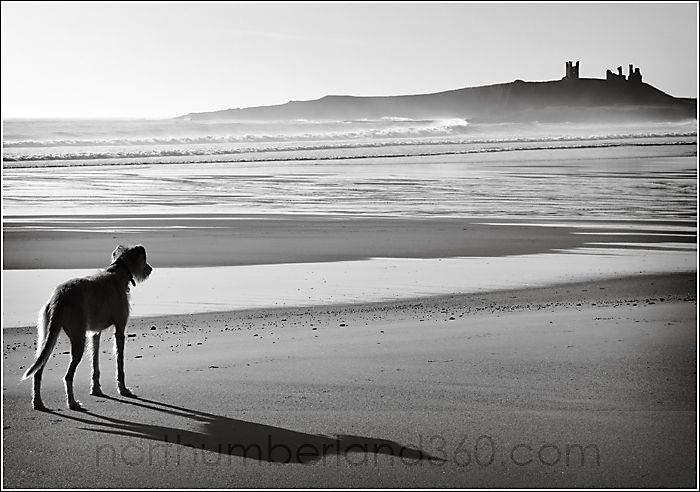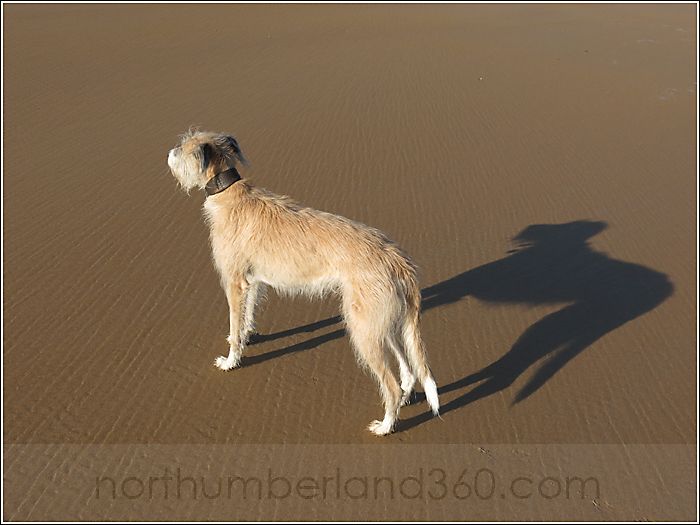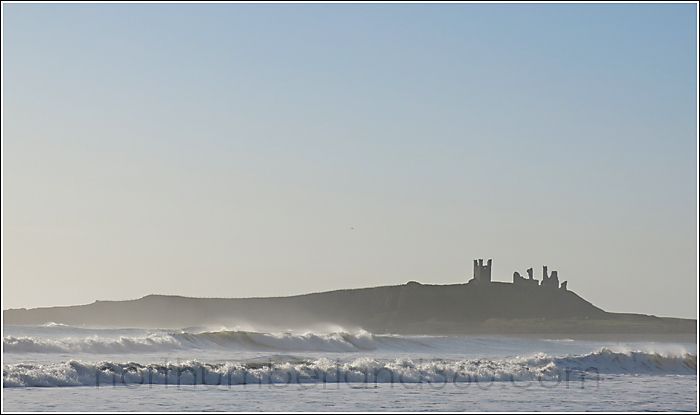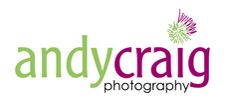 Why not join me for a PhotoTrail one morning?
CLICK HERE
to find out more about Northumberland Photo Training PhotoTrails
Sign up HERE for my newsletter!