8th September 2013, Embleton Bay, 6:30am
Yesterday I met a lovely couple who commissioned me to provide them with a photograph of Dunstanburgh Castle and Embleton Bay on a sunny, blue sky. I went out yesterday evening but the shadows were right across the dunes and the tide was in so it was no good. Nonetheless I was able to tick off a few locations that would produce the composition required.
So I was up and off early this morning and I spent two hours snapping (including a coffee break/review session at 7:30) and I'm happy that I have a dozen variations on the theme for my clients. I also took a few of my own while I was waiting for the blue skies to develop.
As I drove down the road my car binged a 4C warning for the first time this autumn and on arrival at the Golf Club the cold air was drawing a mist from the waters of Embleton Burn.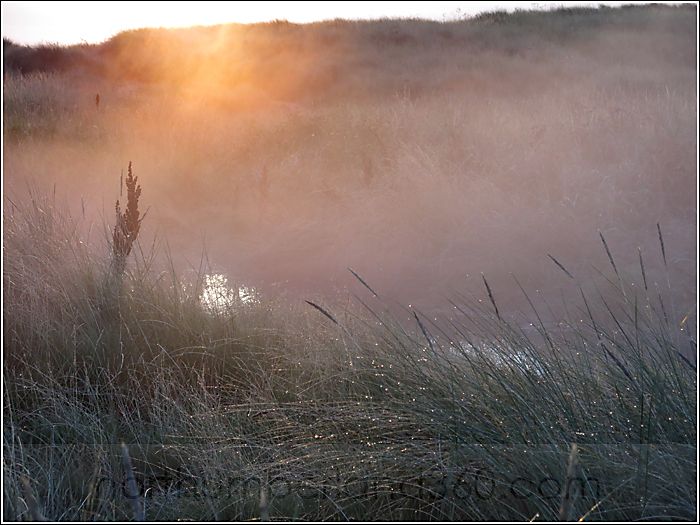 Compared to yesterday morning the skaith was still and silent reflecting the wee clouds beautifully.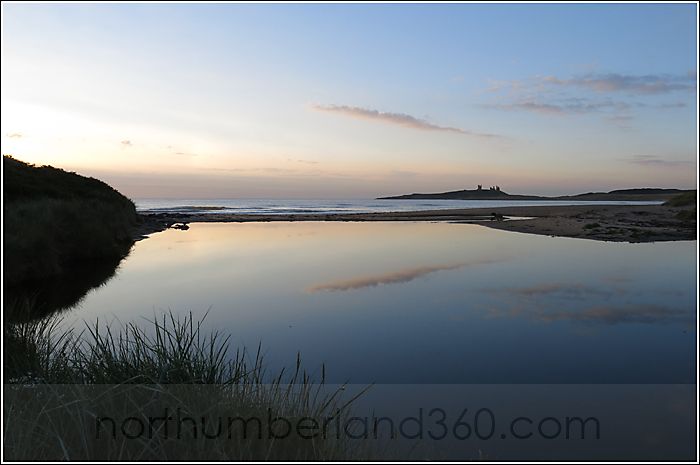 I should have mentioned Daisy was there too...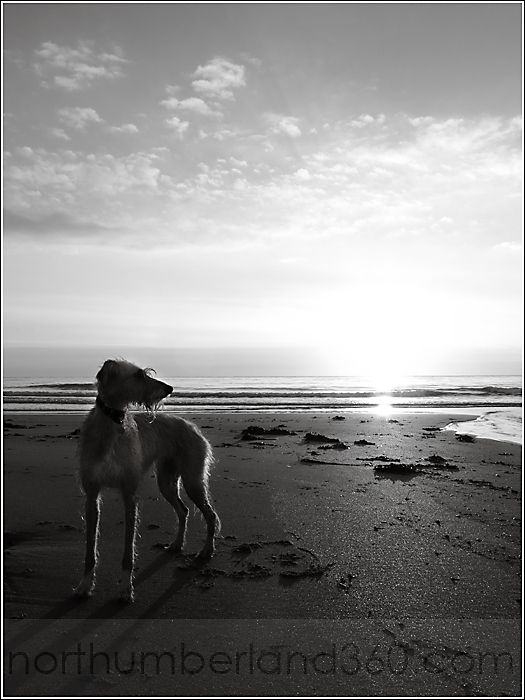 Up through the soaking ferns we came across this chap blocking our way. I found a safe way past.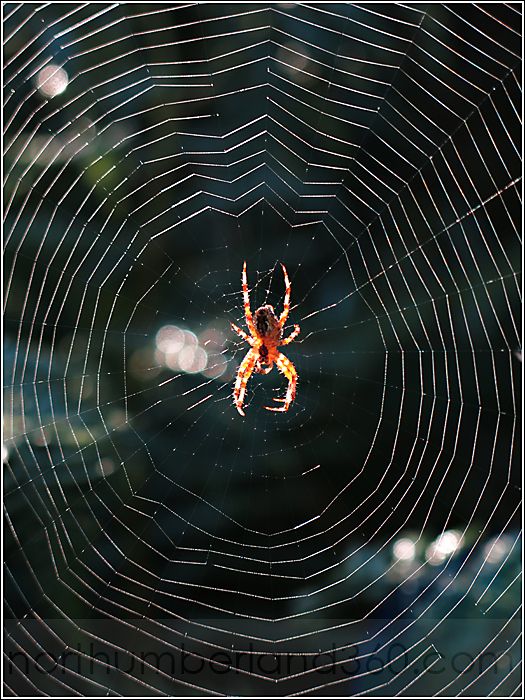 Daisy helped me look for the perfect shot from the top of the big dune known locally as "Everest".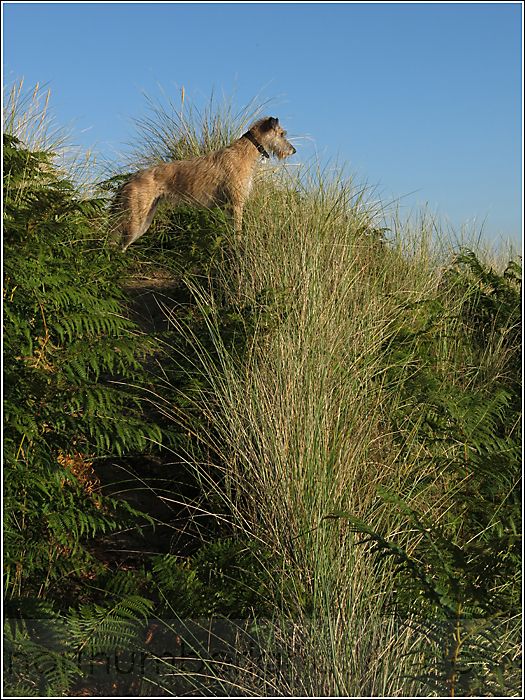 Back down on the beach she was in sphinx pose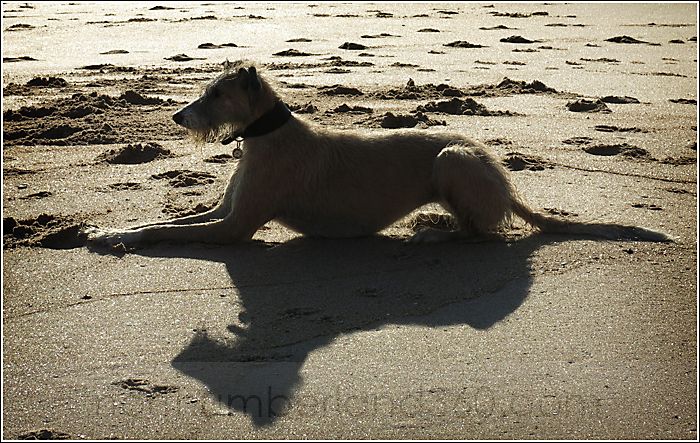 And so here is my favourite from the set...A nice way to spend a couple of hours.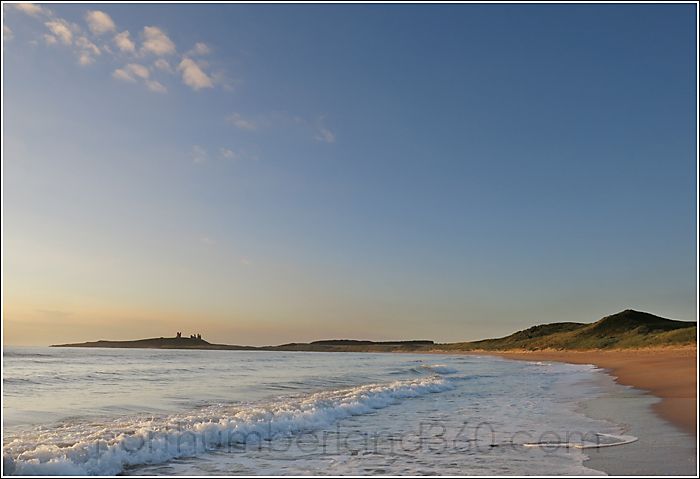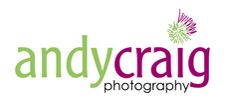 Sign up here for my newsletter!
andy craig photography
- Weddings, Kids, Music, Dogs, Creative Photography, Photo Training