5th Jan11, Dunstanburgh, 8am
Happy New Year all.
It's taken me a while to get into 2012 routine but this morning felt a bit more like it.
A gorgeous sunrise behind the castle, Daisy had a play with two of her sisters and all was well with the world.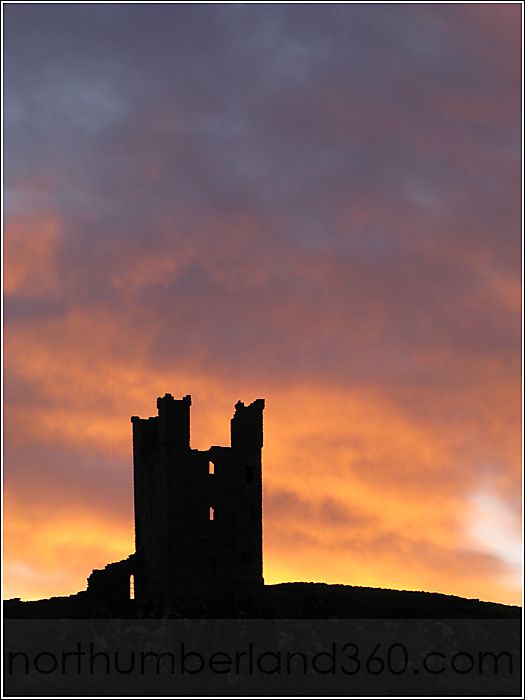 We wandered to the Craster side of the castle to see the warm glow of the new sunlight illuminating the stonework. There was a photographer down on the shoreline (centre bottom) made to look tiny by the unfolding dawn around him. On occasion the futility of trying to 'capture' nature on a sensor the size of a postage stamp strikes me... Never forget to just stand and drink in the scene and forget about f-stops and shutter speeds for a while.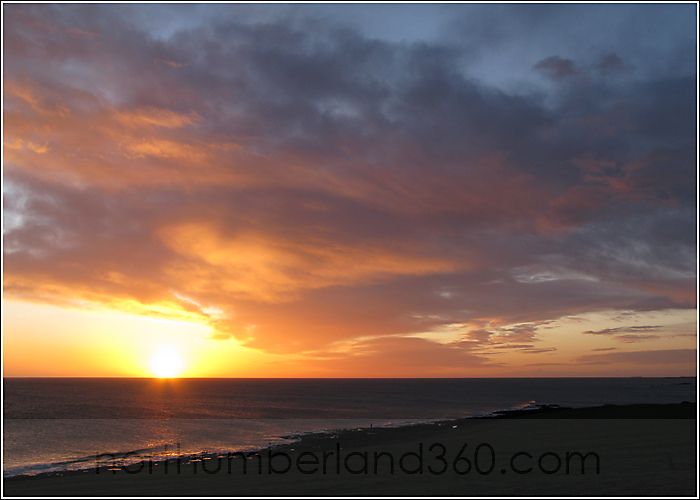 Daisy was hoping here sisters would still be hanging around and trotted on by in anticipation of more games.
Northumberland Photo Training
- Teaching the Art of Natural Photography
andy craig photography
- Family Portraits and Wedding Photography
one-eyed-hound.com
- Dog Photography ...it's a dog's life