8th Sept11, nr Christon Bank, 8am
I love this little stretch of lane and this morning there was a gentle rain falling on the leaves above our heads. It was nice to stand and listen to the hiss and patter of the rain while all was peaceful all around.
Nearby is a very basic level crossing where the footpath meets the East Coast main line with its 100 mph trains. You can't say you haven't been warned...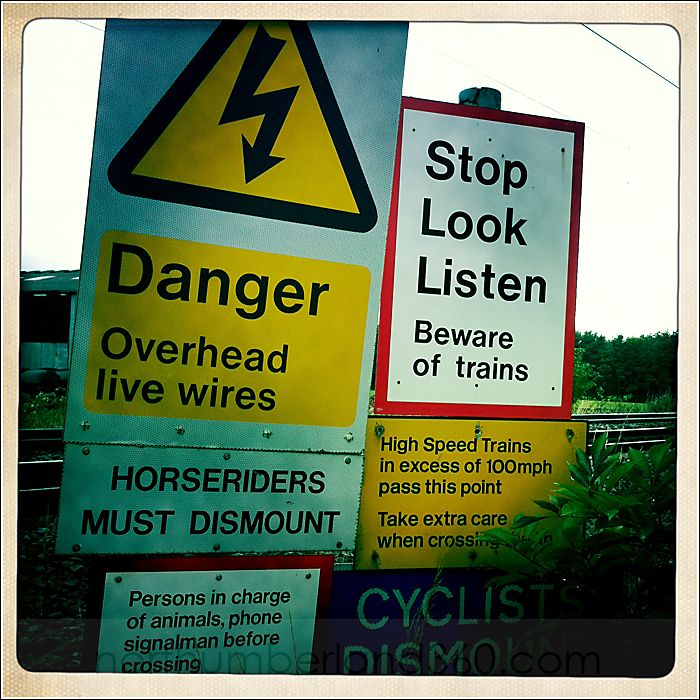 Northumberland Photo Training
- Teaching the Art of Natural Photography
andy craig photography
- Family Portraits and Wedding Photography
one-eyed-hound.com
- Dog Photography ...it's a dog's life