5th October10, Newton Point, 8am
A good walk on a grey kind of a day. Again I noticed the metallic quality of the light on the sea.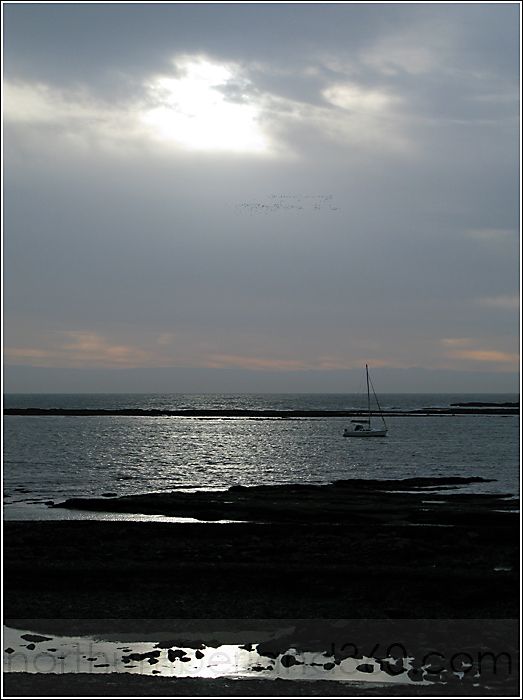 Overhead the geese are heading south in great numbers. Daisy was fascinated by the honking from the skies. Another day, another brand new experience.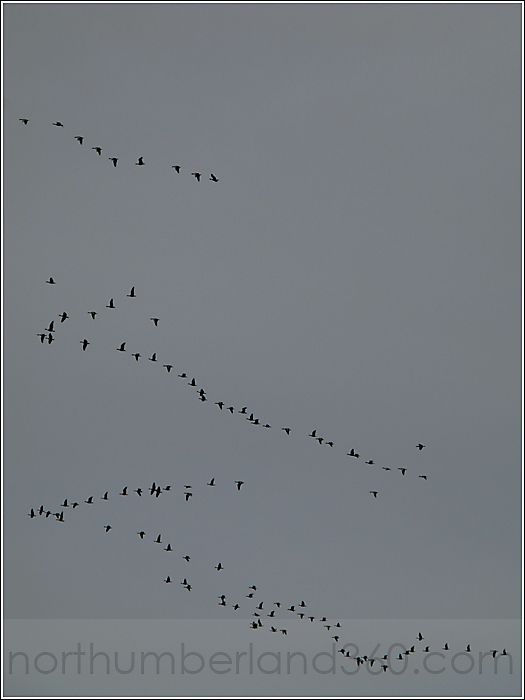 5th October10, Football Hole 6pm
Daisy was bitten the other day and has a hole in her shoulder the size of... well the size of a tooth really! She's banned from dry sand as I don't want the hole filled with bits but she was loving a good run in the darkening waves tonight. I'm sure the salt water will be good for her injury. I just hope that she's learned a lesson about running across the beach to say hello to strange dogs that don't want her bouncy attention. Maybe she'll listen to her recall command next time!