19th October10, Newton Links, 8am
A wonderful morning to be on the beach. Acres of sand and a beautiful sunrise and all just for me and Daisy.
Before we reached the sand the morning light was lovely on the autumn shrubbery. Accidentally I've photographed a Robin; can you spot it?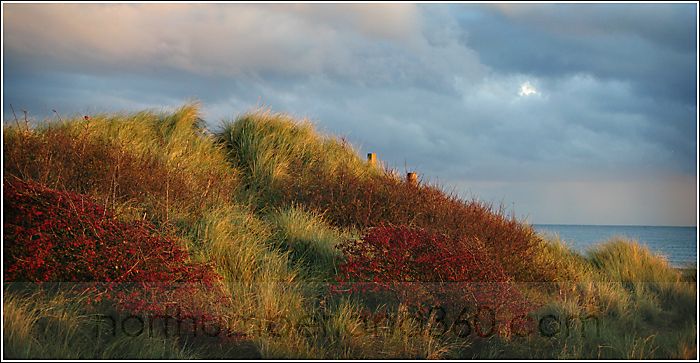 A sunrise like this couldn't be better...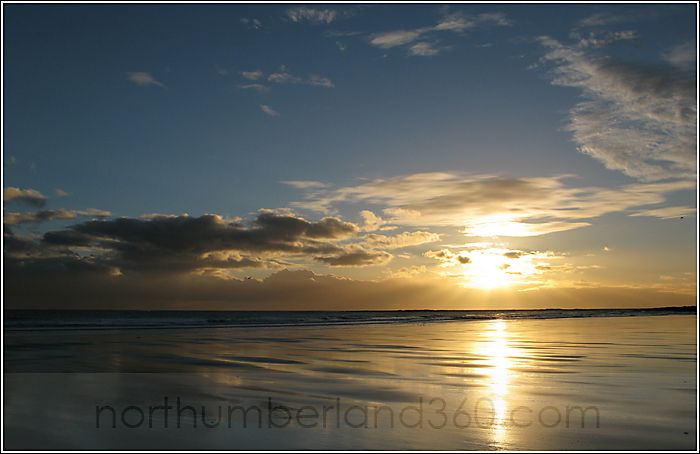 ...or could it be better with a wee addition to the foreground?